Alerts and Updates
Pool/UI news and updates
2020-06-04: New Feature Update
Configure your own payout limit! Find out how here
2019-08-18: AionPool.tech celebrates 1 Year Anniversary
to celebrate this great milestone, we held a GPU giveaway, check out our discord for more information.
2019-04-06: Makkii Wallet
Another mobile wallet for Aion, now available for both android and iOS.
For more details please visit "Aion Wallet" page here
2019-03-27: Trust Wallet
Another multi-wallet app that supports Aion for both iOS and Android
More details on "Aion Wallet" page here
2019-03-01: Newly added Android Monitoring App
Another Rig monitoring App for Android is now available from Check Pool, we thank you!
Download the app from Google Play
2019-01-29: Apple iOS Monitoring App
Rig monitoring App for iOS is now available, we thank Rob Enriquez!
Download the app from Apple App Store
2019-01-25: Pool fee change
We here at AionPool.tech would like to thank our loyal miners for being part of our community within a community.
It is a pleasure for us to work with each of you, many of you on a one on one basis. We strive to provide not only a high end, stable mining pool, but also our support is rivaled by nobody else in the Aion mining community. We enjoy providing support to the community it needs and it shows through the feedback we receive.
One topic that we must convey is the expenses involved in providing these services. We have operated at a loss since we started. Some of you may not understand this, but some of you will. Nobody is getting rich running an Aion mining pool.
Truth is, we finance the operation of the pool out of our own family's budgets, because of this, after careful consideration and in observation of other pool's fees, we have decided to increase our pool's fee to 2 percent.
We thank you for being with us and hope you will continue to support our pool.
2019-01-12: Added "Videos" section
We have added a "Videos" section where you can view "How to mine" videos using different operating systems as well as comparison videos between our pool and other Aion pools
2018-12-29: New Year's Day Aion Stickers Giveaway Draw
We are holding our 3rd Aion sticker giveaway. The draw will take place on New Year's Day at 3pm EST
***Note You need to be mining on our pool to be eligible.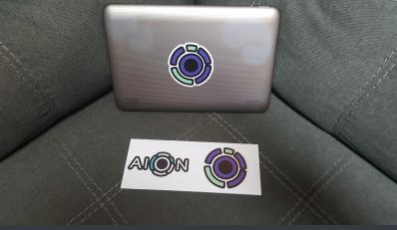 2018-12-22: Pool infrastructure update
New server in US/Virginia added to our cluster expanding our setup to 4 stratum servers in NA(US&CA), EU(Germany) and ASIA(Singapore).
Offering our miners lowest latency and highest redundancy!
2018-12-20: Website/UI optimization & updates
Old JavaScript mobile navbar changed to CSS only for better performance!
Bootstrab updated to 3.3.7.
Plugins updated to the latest versions.
Other bug fixing and under the hood improvements!
2018-12-17: Android App
Rig monitoring App for Android is now available, thank the guys over at Mining Observer!
Download the app from Google Play
2018-12-15: Website updates
Live chat widget added for miners support.
Christmas theme - Happy Holidays!
2018-12-01: New miner added
GMiner added to list of available Aion miner programs.
check out "Connect" section.
2018-11-18: New wallet
Magnum Light Web Wallet added to our list of available Aion wallets.
2018-11-13: Aion Stickers Giveaway Draw
We are holding our 2nd Aion sticker giveaway. All you need to do is head over to our Discord channel and then the "Suggestions" channel, read the post made by @BasZ - (Pablo Cryptobar) posted November 11th and post your info. Please post your info in the format suggested.
Once you have posted your settings/info, you will be entered into the draw. The draw will take place November 23rd at 12:00pm EST.
***Note You also need to be mining on our pool to be eligible.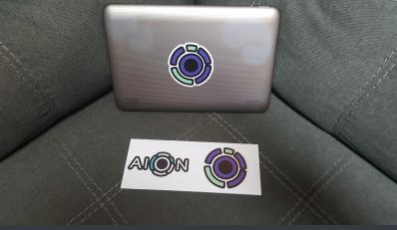 2018-10-30: 0% FEE Announcement!
We at AionPool.tech are pleased to announce that we will be offering a 0% FEE on our pool for this years holiday season!
That means until 2019!
Seems the Halloween Goblins scared the fees away! No tricks, only treats!
Seriously though, We have been very fortunate and have achieved much success thanks to the Aion community. Because of this, We feel that it's time to show our gratitude by giving back. What better time than this years Holiday season?
Come be with us!
ENJOY the FEE FREE HOLIDAY SEASON!
Experience The Best Place In The Space!
2018-10-11: We've Gone Global!
Due to the anticipated growth of the Aion Network and our commitment to support all Aion miners with the best connection possible, we have expanded to support miners in all regions of the world.
With our new cluster configuration, any miner from anywhere on the planet simply needs to use the one stratum address and will automatically connect you to our closest stratum server in your region. This also means if the stratum server you connect to were ever to fail, you will automatically be redirected to the next closest stratum server and keep mining with no down time! That said, please add all of our stratum addresses to your miner command as back up stratums for that extra piece of mind.
2018-10-06: Staff Expansion
We are growing folks! What started as a one man show, we now have three pool operators/partners from three different countries. Each of us bring different tools and technical know-how to the table.
I welcome ICYu2 and KryptoZ and together, this pool will become one of the best out there!
2018-10-06: Giveaway Draw
It's time for a fun little giveaway to reward our loyal miners. The prize is a pair of Aion stickers to the winner of a random draw that will take place on Friday, October 19th at 12pm EST.
All you have to do is simply be an active miner in our pool. We will enter all addresses mining at that time into the drawing. The winning address will be posted on our Discord and Telegram channels and will have 72 hours to claim the prize by private messaging either ICYu2 or Yashnik.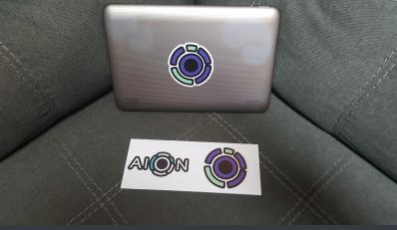 It's a small prize but we do not make money running this pool. At some point, if all goes well in the future, we will explore other opportunities for giveaways. We thank you for your continued support!
2018-09-22: New Website Launched!